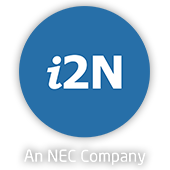 Justice Products and Services
Next-generation case management for Youth Offending Teams




*

Webinars on 24th October & 5th November*
Working alongside previous and current colleagues from Youth Offender Teams (YOT), we have created a new case management system called Pathways. This solution has been designed from the ground up by sector experts to bring the right functionality to current YOT workers.
This unique system offers some incredible benefits, including:
a modern user interface, with a minimal number of clicks required
enhanced cross-case working, with extensive collaboration features
cloud-hosting, to allow updates to be installed 'behind the scenes' and hassle-free
easy integration with other products.
This short video with Marco Fiorentino explains more.
I would be delighted if you would join me for one of our webinars to mark the launch of our new case management solution, Pathways.
Designed from the ground up by experienced youth justice workers, Pathways gives you the right information in the right way so your teams can work smarter at every step. Unlike other systems on the market, it works on any device, connects seamlessly to the YJB and makes collaboration a breeze, even enabling YOT-to-YOT case transfer at the touch of a button.
On the webinar, I'll give you a quick run-down of how it works and why it's different and then open it up to questions. To register your interest please fill out the form.
I really hope you can make it and I look forward to talking with you soon.

Kind regards,
Marco
Head of Delivery, Youth Justice Products