Technology
Why online registry?
IJR supports advancement in the orthopaedic sector.
The ISHKS's sole purpose is to create a registry to provide patients with a safe product, enable surgeons with a platform to provide unbiased feedback to improve outcome and collate evidence of implant behaviour and identify risk factors for poor outcomes.
To increase knowledge of hip and knee joint in health and disease,
To promote the highest level of professional standard in patient care, in disorders of hip and knee joints,
To create the optimum environment to facilitate education research and treatment in the surgery of Arthritic hip and knee joints.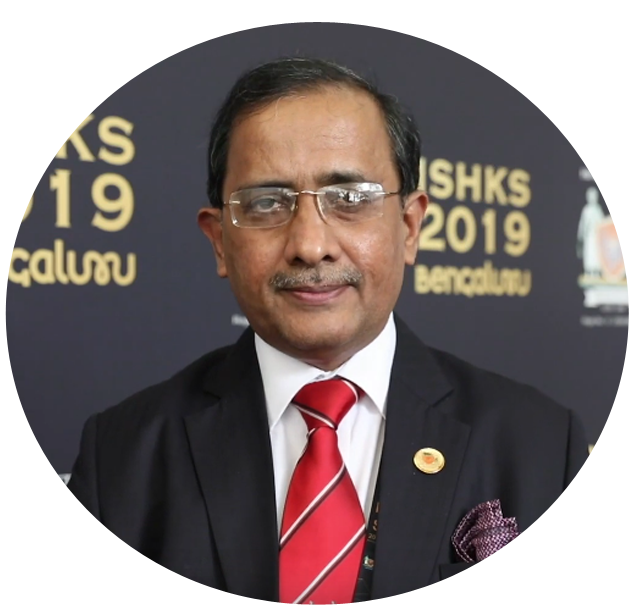 "My earnest appeal to all who are involved in hip and knee arthroplasty surgery, join IJR. It is application based, each and every patient of yours will be recorded. Nobody can take away your data."
- Dr. S V Vaidya
Committee Chairs, ISHKS
Register to Join IJR
Submit our details in the form below and our customer support team will contact you shortly for an online training session.
Benefits to Surgeons
Patient tracking: follow-up patients across India
Confidential tool to analyse your data, and compare practice against national benchmarks
Supports patient recall in case of medical device alert
Tracks performance of implants
Supports orthopaedic research
Use the IJR logo to evidence commitment to patient safety
Data is secure and confidential
Data Security
IJR captures information about the surgery, details of the patient, and the implants used. This information is stored securely and is subject to strict security controls. Data is analysed by our qualified analysts, and statistics will be published in an Annual Report.
We assure surgeon confidentiality.
Surgeon level data is only available to the individual participating surgeon. This is laid out in the IJR Code of Practice, which details how data will be used and data protections in place.
Data is stored in India by Northgate Public Services and is subject to strict security and confidentiality standards associated with patient identifiable information.