One of the objectives of IJR is to provide reporting and data to hospitals and doctors to benchmark their performance with the average industry standard. In this edition, we display a graphical view of the data that has been stored in the IJR system.
Bearing Surface and Fixations

Total Knee Constraints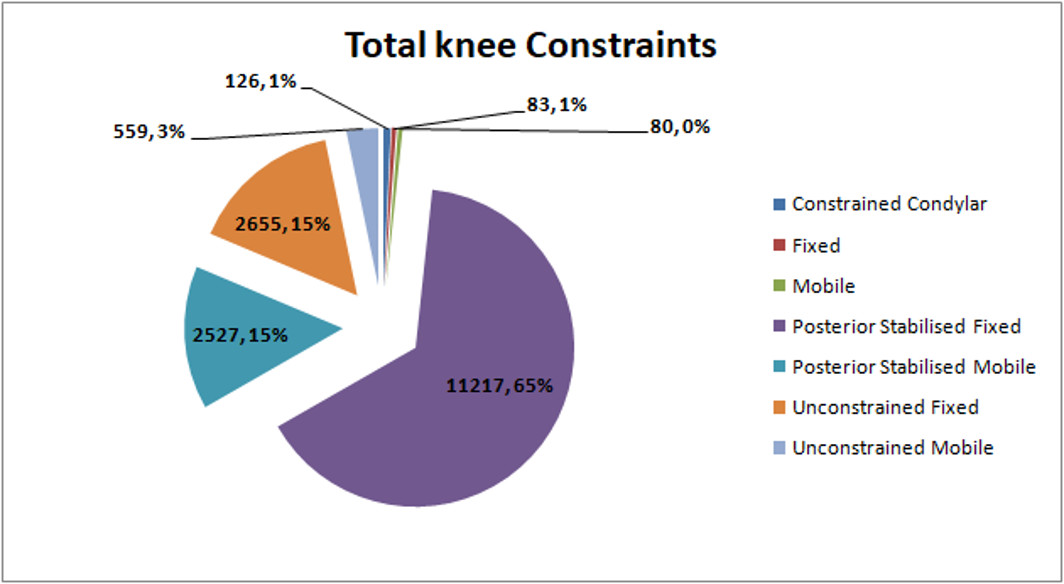 Register to join the IJR
Submit your details in the form below and our customer support team will contact you shortly for an online training session.