efficient deployment
a duty management system that streamlines resources
Our duty managemeny system makes light work of complex rostering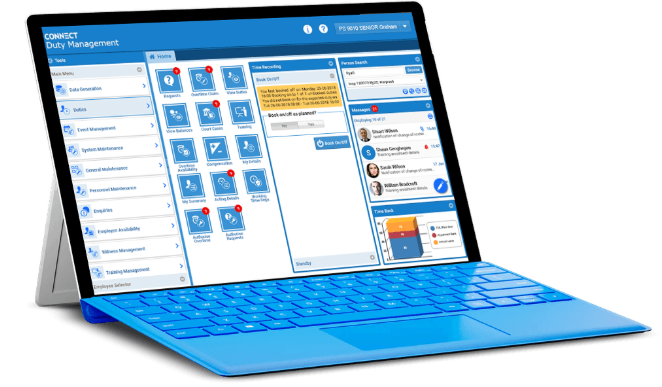 By making it easy to book on and off duty and providing a complete picture of availability, our duty management system helps you deploy the right resources every time.
It works to the latest police welfare regulations as well as your own cover policies, so it simplifies compliance and enables highly efficient scheduling.
Great range of options
As well as the core duty management system, we offer a range of additional features to meet your needs.

We can make it easier to connect other back office systems and to schedule court appearances or
training. Our mobile version then makes it easy to work anywhere, on any device:
WITNESS:

Schedule court appearances that reduce overtime or cancelled rest days

INTERFACES:

Connect to apps like Dutysheet, Chronicle, Command & Control and Payroll

WEB API:

Real time integration with systems like HR and Finance for better reporting

MOBILE:

Perform day to day tasks on any device with an intuitive look and feel

TRAINING:

Schedule sessions around overtime and enable staff wish-lists

Our duty management software is used by more than 30% of police staff across England and Wales.

Proven solution
Used daily by more than 60,000 officers and staff across the UK.
Agile deployment
Fast, accurate view of resources and a simple 'shift generator' function.
Easy for officers and staff
Book on/off duty and request different types of leave from any device.
Efficient assurance
Duty managers can respond without compromising on welfare or cost.
Highly configurable
Control access with user profiles so it's tailored to each individual.
Continual investment
Latest upgrades include a duty planning filter and a leaver's final balance.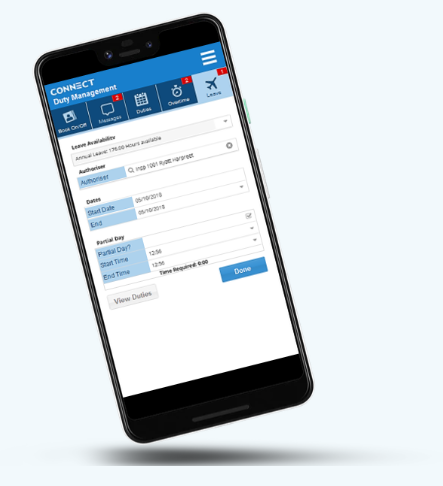 Contact us
To help us get your message to the right team, please complete this form with as much detail as you can. We'll get in touch soon.
Northgate Public Services (UK) Ltd • Peoplebuilding 2 • Peoplebuilding Estate Maylands Avenue • Hemel Hempstead • Hertfordshire • HP2 4NW
Share on social